Experienced Attorney Assists with Land Use and Entitlement Law and Regulation in Modesto, CA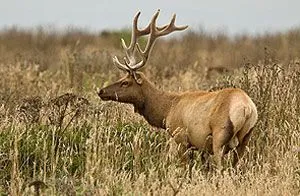 Helping organizations comply with local and state regulations
The goals of developers and regulators do not have to be at odds, and environmental regulations need not doom new business ventures. At Petrulakis Law & Advocacy, APC, our attorney and staff are highly familiar with land use regulations in Modesto, surrounding cities, and Stanislaus County, including general plan and zoning laws, standards for conditional use permits and variances, and CEQA implementation. We can help you comply with these requirements when they are fair, and fight them when they are not. Our team has years of experience dealing with local and state regulatory agencies and knows the appointed and elected officials you'll be dealing with to make your project a reality.
Environmental challenges for developers
Unique geographical features and a farm-based economy make the San Joaquin Valley a challenging place for developers. Air and water quality regulations, the preservation of agricultural land and other environmental laws can slow development projects and even sometimes make it difficult to purchase the land you need.
Our land use lawyer in Modesto are well versed in every major environmental issue in this area, including:
Air quality. The topography of the San Joaquin Valley makes air pollution a major issue. We have an attorney on our team who holds a green building certification and can help ensure you comply with local and state laws.
Agricultural preservation. There is a push in California to protect agricultural land through mitigation policies that can adversely affect your project. If you wish to develop land, we can help with the necessary strategy. If you are a farmer aiming to preserve your land, we can help you with conservation easements and the Williamson Act.
Water rights. Understanding and maintaining water rights can be difficult, as farmers, developers, cities and businesses fight for their share of the water resource. We can help you understand and protect your vital water rights.
Land use lawyer to protect your project and property
Don't let business and environmental regulations stall your development project. Our team is ready to help you negotiate a challenging regulatory landscape or fight for your rights. Trust in us to deliver exceptional counsel as you or your company look to move forward with exciting new projects and initiatives.
Speak with an environmental and business regulation attorney today
Call today for a consultation with the environmental and business regulation attorney at Petrulakis Law & Advocacy, APC. You can reach us by phone at 209-408-1568 or contact us online to make an appointment. We are open Monday through Friday, 8:30 a.m. to 5 p.m., with plenty of onsite parking available.